Utilize brain heuristics to best appeal to the client in the least amount of steps + drastically increase closing ratio and team efficiency.
The pitch is an art. Properly position your business, service or product for absolute success.
Conferences, Trade Shows, Annual Sales Summits, Universities.
The investor is a whole different beast...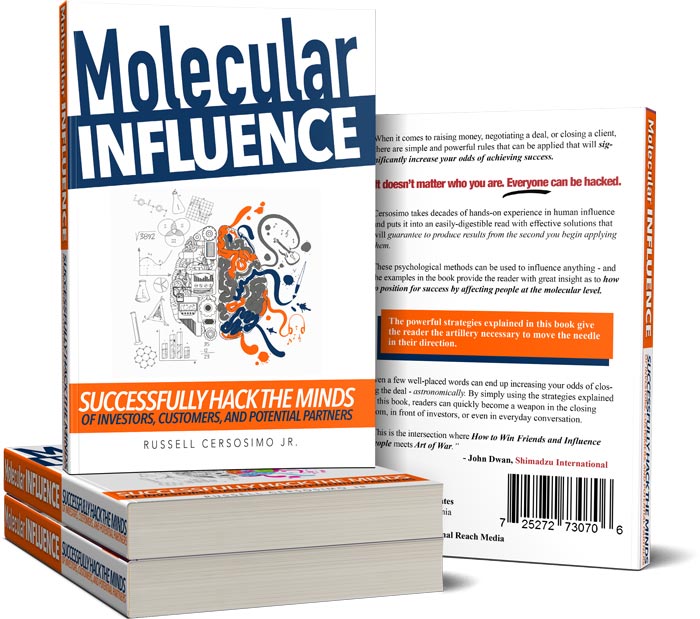 Supercharge Your Ability to Influence
Psychology is a science and just like math or physics it is based on natural laws that work the same every time. When made aware of these laws, we can learn how to consistently leverage them in our favor.
The human brain is an unbelievably complex supercomputer that takes many things into account to produce a thought. When you know why the brain does what it does, you can easily influence how, when, and where a thought happens – with absolute confidence
What do we do?
We take a practical approach to leveraging the academic science of psychology.  Our engaging programs and easy to use framework allow participants to begin influencing at molecular level almost immediately.
Sales Training

Organizational Psychology

Public Speaking

Pitch Development
Team Building
Brand Identity
Event Production
Persuasion Techniques
Negotiations
Behavior Modification
Our Story
We aren't your typical sales training guys.
This is "How to Win Friends and Influence People" meets "Art of War."
See Our Story
The Difference
Experience true business performance increases
Expert Seminars
On-Site Sales Training
Customized Training Development Programs
Learn More
We change the way you approach sales, investor pitches, and partnership negotiations.
Influence is easy when you know the psychological cheat codes.